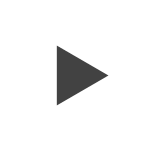 Mejor
App del 2015 por
Google Play
Mejor App
Explosión Creativa
Jugar Apensar
Disfruta y agiliza tu mente con este divertido juego.

Adivina
Reta a tu imaginación y encuentra el elemento en común entre las cuatro imágenes.

Pistas
Pide ayuda a tus amigos desde tus redes sociales o compra pistas y pasa al siguiente reto.

Comparte
Conéctate a Facebook, comparte tu progreso y sé el primero en la tabla de líderes.
Experiencia premium
Interfaz
gráfica

y

funcionalidades

diseñadas para entregar
una experiencia de usuario
única

y

diferente

.

Descubre el elemento en
común entre las 4 imágenes
Totalmente en
español
Monedas
acumuladas
¿No sabes la respuesta?
Pregúntale a un amigo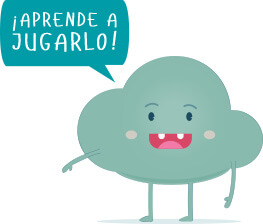 Monedas acumuladas

Descubre el elemento en común entre las 4 imágenes

¿No sabes la respuesta? Pregúntale a un amigo

Totalmente en español
Nuevo!
¡Adivina los niveles GIF!
Crea tus propios niveles GIF y reta a tus amigos con Apensar iMessage App

Próximamente
Niveles Especiales
¿Eres geek? ¿Te gusta el deporte o la cocina? Reta tus destrezas con nuestros niveles especiales
Joel Feliz
March 20, 2019
exelente aplicacion
March 13, 2019
I like it so much because it make me to think and to be smarter than before
mervin enrique gonzalez vargas
February 11, 2019
Helping me to improve english language vocab
Soranyi Beltran
February 5, 2019
perfect💙❤
Nathalie R Rivera
January 19, 2019
its awsome
Evan Armbrister
January 5, 2019
Fun, intuitive game play with snappy animations. Great way to pass the time and sharpen your mind.
brenda rocha
December 30, 2018
me encanta!
Fiorella Contento
December 29, 2018
Muy bueno
November 30, 2018
It's great and helps when I'm bored at work
November 27, 2018
I love this game
Emily Hensley
November 18, 2018
Not a bad way to kill time. Graphics are cute and pictures could be better quality. But overall a fun little game.
Jose Hernandez
November 10, 2018
Fun
Celsa Fadul
November 10, 2018
I like it very much 😊
josue garcia
November 8, 2018
A good game
Tammy Williams
November 7, 2018
Just started not much to say right now
September 30, 2018
It's very cool👍
Pedro Lobo
August 12, 2018
The amount of publicity does not taste good...
July 31, 2018
I think is really hard some levels
July 23, 2018
Fantastic 👌❤
Ronmer C
July 11, 2018
Good
maria jose acosta
July 9, 2018
A veryyyyyyy awesome game
Jackie Tau
July 5, 2018
Thanks you for the game
June 25, 2018
Es muy buena
My_Wonderland
June 20, 2018
Es super duper bueno voy por el nivel 450 😉😉😉😉 cada nivel se pone dificil 😬😬😬😠piensa y piensa😂😂
Alejandro Isturiz
May 25, 2018
Brilliant app
Abdur Rehman
May 20, 2018
Its is a very challenging game for anyone who thinks he or she have a fast mind. Try being fast on this!
Nicolas Obando Torres
May 17, 2018
Good game
Antalia Henderson
May 7, 2018
Es divertido y adictivo😝😝😝😎😎
lismaris mendez
April 28, 2018
Cool
Jose Vera
March 30, 2018
Excellent
Agatha Norech
February 15, 2018
It's fine
Cjyungloc L.t.K
February 7, 2018
Delay in choosing. Gifs in pics
Manikanda Prabhu
February 4, 2018
Nice
Corey Solomon
January 28, 2018
Definitely not a game for everyone. But if you like brainteasers and word games and don't have much free time, it's fun and I don't need a lot of clues so I can't complain about top many ads. YMMV


Instagram
@apensarapp