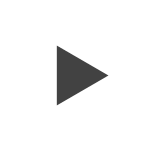 Mejor
App del 2015 por
Google Play
Mejor App
Explosión Creativa
Jugar Apensar
Disfruta y agiliza tu mente con este divertido juego.

Adivina
Reta a tu imaginación y encuentra el elemento en común entre las cuatro imágenes.

Pistas
Pide ayuda a tus amigos desde tus redes sociales o compra pistas y pasa al siguiente reto.

Comparte
Conéctate a Facebook, comparte tu progreso y sé el primero en la tabla de líderes.
Experiencia premium
Interfaz
gráfica

y

funcionalidades

diseñadas para entregar
una experiencia de usuario
única

y

diferente

.

Descubre el elemento en
común entre las 4 imágenes
Totalmente en
español
Monedas
acumuladas
¿No sabes la respuesta?
Pregúntale a un amigo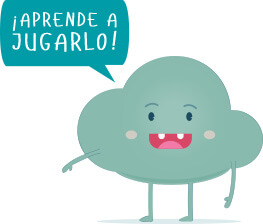 Monedas acumuladas

Descubre el elemento en común entre las 4 imágenes

¿No sabes la respuesta? Pregúntale a un amigo

Totalmente en español
Nuevo!
¡Adivina los niveles GIF!
Crea tus propios niveles GIF y reta a tus amigos con Apensar iMessage App

Próximamente
Niveles Especiales
¿Eres geek? ¿Te gusta el deporte o la cocina? Reta tus destrezas con nuestros niveles especiales
fernando villanueva
March 18, 2017
It is a very good app for people who like to think.
Velina Georgieva
March 4, 2017
Please give me a link with answers.. I don't speak english very well
Verde Cronopio
March 3, 2017
I love it, the ads are annoying but whatever the game it's free
Darrell Houston
February 28, 2017
LOVE IT... GREAT pass time
Andres Palacio
February 25, 2017
Love it, great not only mind game, but also a daily trainer
Unicorns Are Great
February 24, 2017
Nice
Lori B
February 21, 2017
Loved the game but went through all the levels rather quickly and now am going through withdrawal
Black Mind
February 18, 2017
nice
ȚT Canady
February 15, 2017
Love this game...addictive and FUN :-)
February 3, 2017
Me gusto mucho
Joan Wanner
January 31, 2017
Keeps my mind alert
Tanya Hennessey
January 29, 2017
Fun and challenges ur mind
Stacey Williams
January 28, 2017
A few spelling errors but still fun
Dahi Osorio
January 22, 2017
Muy entretenida esta app
January 20, 2017
Wonderful
Dipanjan Sarkar
January 18, 2017
Excellent
Inaya Mulla
January 14, 2017
Amazebobz
Noelyanny Rodriguez
January 12, 2017
Excelente aplicación.. es muy divertida y de verdad te hace pensar!!
Sary Brown
January 12, 2017
Me encanta
Un super juego, ayuda mucho a mantener tu mente activa. Ya tengo a muchos amigos jugando. Ya estoy en el nivel 2450 En la version de Español.
Alicia Jimenez
January 10, 2017
La amo
Es la mejor aplicación de juego de palabras...
Nathalie Zupanc
January 9, 2017
So far so good....
January 5, 2017
El menol klk
Esta super el juego
Natascha Rijfkogel-Thorpe
January 5, 2017
Adictive
Alena King
January 2, 2017
Pretty great game
I love the game. I also love that you have a gif level. I just hate that it is so glitchy. It has a lot of potential, but the glitches have got to go. Also the ads can be quite annoying, because there are so many of them. Other than that, it's pretty awesome.
Amanda Sánchez
January 1, 2017
👍👍👍
Excelente
Kami Ouradnik
December 31, 2016
Great game
I love that the game shows how many letters there are supposed to be. I choose whatever makes sense, and I get it right! It's a wonderful game!
Virtudes Silvestre
December 25, 2016
Xavier 09
Donastorg
Emma and her hamster ya
December 23, 2016
Fun
I started learning about this game with my greatgrandma and it's really fun and easy to use
Tara Perez
December 22, 2016
great!
expand your vocabulary with this game.
Taliyah Roberts
December 16, 2016
Awesome
Very cool
boknowsjb
December 10, 2016
Exhilarating
Very enjoyable
Hildelys Salazar
December 7, 2016
Me encanta
Adictivo y en ingles me fascina!!!


Instagram
@apensarapp