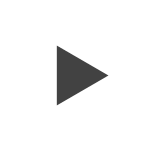 Best App 2015
Explosión Creativa
Play Wordie
Enjoy and speed up your mind with this fun game.

Guess the Word
Challenge your imagination and find the common elements among the four images.

Hints
Ask your friends for help or get hints to beat the levels

Compete
Connect to Facebook, share your best score and see your friends progress.
Premium experience
Wordie offers you a unique design for the best gaming experience.

Find the common elements
among the four images
Totally in
english
Your coins
Don't know the answer?
Ask a friend!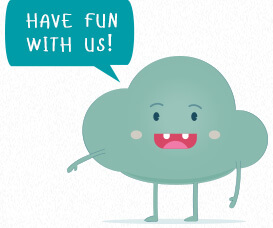 Your coins

Find the common elements among the four images

Don't know the answer? Ask a friend!

Totally in english
New!
Guess the GIF levels!
Create your own GIF levels and challenge your friends with Wordie iMessage App

Coming Soon
Special Levels
Are you a geek? Do you like sports? Art? Challenge your brain in the special levels
Jose Vera
March 30, 2018
Excellent
Agatha Norech
February 15, 2018
It's fine
Cjyungloc L.t.K
February 7, 2018
Delay in choosing. Gifs in pics
Manikanda Prabhu
February 4, 2018
Nice
Corey Solomon
January 28, 2018
Definitely not a game for everyone. But if you like brainteasers and word games and don't have much free time, it's fun and I don't need a lot of clues so I can't complain about top many ads. YMMV
José O. Soto G.
January 22, 2018
Nice app! Once you start it's difficult to stop!
Nath M
January 14, 2018
Perfect
Jay Arias
January 7, 2018
Love
Jose Alonso Mora
January 6, 2018
Good
Aanish Akmal
January 3, 2018
Learning new words
DStorm513 Warren
January 2, 2018
This game is a time killer and really challenging and cures Borden
Deedra Hamilton
January 1, 2018
Cool
Kelly B. Taylor-Harp
January 1, 2018
I like it so far.
Gayle Martinez
December 31, 2017
Just started playing
Sandy Blotsky
December 29, 2017
Love it makes you think
Melinda Myrick
December 28, 2017
I like it
Monica Villamizar Vargas
December 25, 2017
Excellent!
yep, I loves BTS, specially Jimin and Jungkook
December 9, 2017
Is a great game
Gregory Rosario Hidalgo
November 17, 2017
I love it
Rye Lee
October 12, 2017
Its really good, it makes my mind refreshed
Keller Beard
October 8, 2017
It's pretty neat
SOPHIA ACUÑA
September 28, 2017
Excellent, I like play when I have free time
Aldair Angel Choque Adrian
September 27, 2017
The game is crazy
Marino Perez
August 22, 2017
I think it's a fun game that you should definitely download
Sara Hernandez
August 21, 2017
Is difficult
Amanda Melancon
August 19, 2017
This is a good word game to play, its challenging. Vive it a try
August 14, 2017
I love it 😍😍
carmen felicier
August 11, 2017
Cool
faby gomez
August 8, 2017
Its relly good
August 6, 2017
Addicting game!!


Instagram
@apensarapp